In short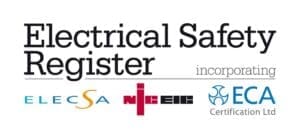 An often-overlooked element of fitting a consumer unit is the location where it is placed. Consumer units are famously located in some of the most awkward places imaginable often behind piles of storage boxes, in the darkest corner at floor level! Many of these may well have been fitted before the days of regulations and on the replacement will need to be situated in the correct location.
Location
When choosing where to place the consumer unit, thought needs to be given to how the consumer unit will be accessed. Consumer unit locations are notorious for being in the most awkward of places.
It is important that it is easy to reach the consumer unit and there is sufficient space around the consumer unit to operate switches and protective devices such as RCDs.
It must also be easily accessible for an electrician to access the consumer unit to enable them to carry out inspections and maintenance which may require the electrician to access all connections to the consumer unit. Space is therefore essential! Unsuitable consumer unit locations include enclosures, compartments, or other confined spaces.
Consumer unit switches and protective devices within a consumer unit need to be easily accessible to the householder. Access which would require the use of a ladder or similar reaching platform would not be suitable.
Thought needs to be given to the needs of the householder particularly if they are disabled, elderly, or infirm. In these cases, access to switches and protective devices should comply with BS 8300 – Design of Buildings and their approaches to meet the needs of disabled people.

Environmental Conditions
Particularly attention needs to be given to consumer units located outdoors or where environmental factors need to be taken into account. Such locations should always be avoided but if such a location should be necessary.
A consumer unit should be of a design appropriate to the situation in which it is to be used. Outdoor locations require weatherproof equipment and weather protection should also be provided to the user.

Preferred Mounting Height
Part M of the building regulations for England and Wales requires reasonable provision to be made for people to gain access and to use the building and its facilities. Guidance on meeting the requirements is given in Approved Document M. Particular attention needs to be given to Section 8 of approved document M as this includes the objective of assisting people whose reach is limited to use their home more easily by locating wall-mounted switches and socket outlets no higher than 1200mm and not lower than 450mm above finished floor level.
Whilst Approved Document M does not recommend height for new consumer units, the 2013 version of Approved Document P points out that one way of complying with Part M in new dwellings is to mount consumer units so that the switches are between 1350mm and 1450mm above floor level.
At this height, the consumer unit is out of reach of young children yet accessible to other people when standing or sitting.
Although this would only apply to new buildings, it is worth giving thought to the mounting height on the consumer unit so that the consumer unit is out of reach of young children yet accessible to other people when standing or sitting.
When taking all these principles and building regulations into account it comes as no surprise that relocating a consumer unit is work that must be carried out by a  Registered electrician who is there to ensure your safety and well being.
Source: NICEIC Domestic Electrical Installation Guide 17th Edition and Approved Document P, 2013 Version.
For Peace of Mind call us today on 01487-813-600 or Find us on our Facebook Page