Fire & Smoke Alarm Testing, Inspection & Reports in Peterborough, Milton Keynes, Bedfordshire and Cambridgeshire
Why Choose Safe Electric?
Safe Electric provides Domestic, Commercial and Industrial, Fire Alarm Testing in Cambridge and Peterborough.
Engineers local to you
Fully certified & accredited
Quality assured service
Fast, free, no-obligation quote
At Safe Electric, our properly trained, competent engineers use their decades of experience to ensure the job is done once, and right, the first time…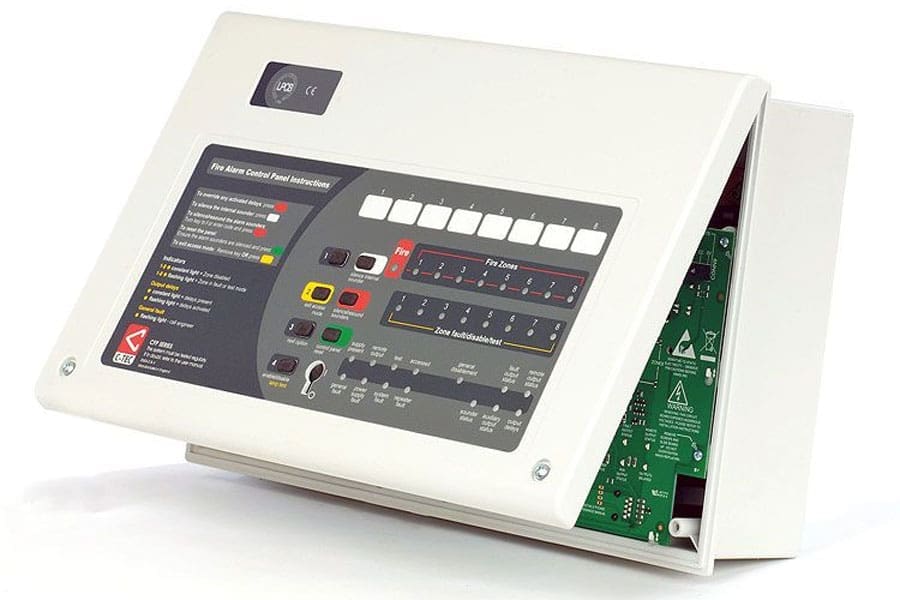 Do I need my Fire Alarm Testing?
It is vital for a regular test to be undertaken to ensure that there has not been a major failure of the entire fire detection and fire alarm system that may otherwise go unnoticed. You should perform weekly and monthly tests yourself. However, you should get your fire alarm system tested by someone competent like ourselves every 6 months and yearly.
The Fire Safety Act 2021 (the Act) received Royal Assent on 29 April 2021 and commenced on 16 May 2022. The Act amends the Regulatory Reform (Fire Safety) Order 2005 (the Fire Safety Order). Which is (Law) and makes it clear that the person in control of the building is ultimately responsible. The owner/occupier or designated responsible person (under the law), must ensure that the regulations are complied with, they risk prosecution if they fail to do so.
They must be able to provide evidence that their fire system is fit for purpose, being designed, installed, commissioned and maintained in accordance with BS5839 part 1 and this is achieved by enlisting the help of a competent person (engineer), which is why you need Safe Electric.
Safe Electric can provide the technical services that are required to make sure your fire detection system is compliant, and we can also give you the guidance, help, and advice that you may need to stay compliant with the law and British Standards.
Weekly Fire Alarm testing by the user
A different manual call point should be used at the time of every weekly test, so that all manual call points in the building are tested in rotation over a prolonged period.
This should be notified and recorded within the fire log book dictating which one on which date and by whom it was tested, and whether or not it activated. (In the case of non-activation, the service company needs to be informed and this needs to be rectified immediately).
Six-month visits
The recommended period between successive inspection and servicing visits should not exceed six months. If this recommendation is not implemented, it should be considered that the system is no longer compliant with this part of BS 5839-1 2017.
This means that a full fire alarm inspection and activation of all call points, smoke detectors, heat detectors, sound level checks should be carried out every six months as required by: – BS 5839-1:2017 45.3 recommendations for a periodic inspection and test of a fire alarm system.
British Standards BS5839:1 recommends that the maximum period between inspection and service visits by the engineer does not exceed 6 months (can be more frequent if the Fire Risk Assessment specifies).
Over the course of a year every device attached to a commercial fire detection system should be tested at least once, more frequently if called for by the Fire Risk Assessment.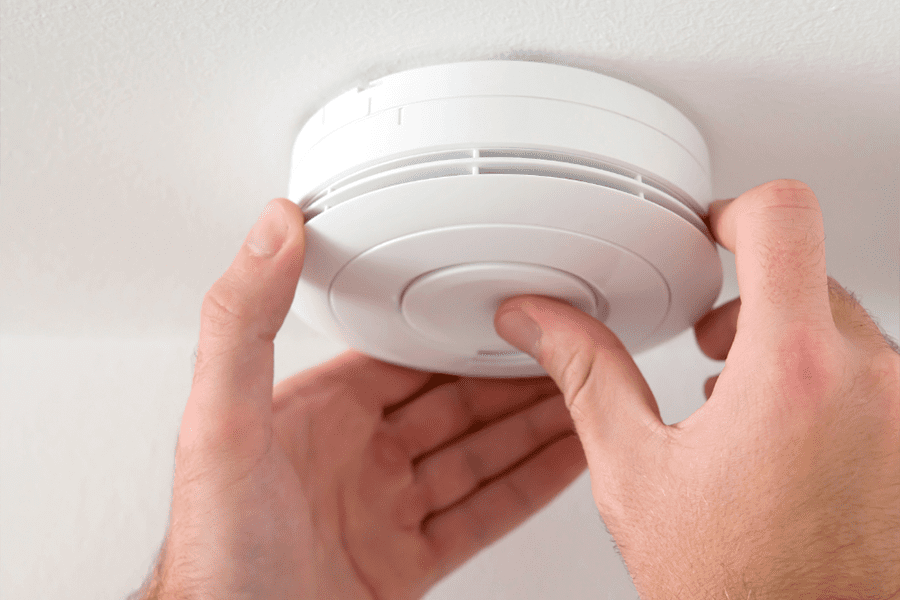 Have a question or enquiry?