Electrical Equipment Testing (EET) or Portable Appliance Testing in Peterborough, Milton Keynes, Bedfordshire and Cambridgeshire
Keep Your Electrical Equipment Safe with Safe Electric's EET Testing Services
If you own or manage a property, it's crucial to ensure that all electrical equipment is safe for use. Electrical equipment testing, also known as PAT Testing, is an essential process that ensures the safety of all portable appliances, electrical equipment, and systems. Safe Electric is a reputable and experienced electrical testing company that provides reliable and professional EET Testing services in Cambridge, Peterborough, Milton Keynes, and the surrounding areas.
Engineers local to you
Fully certified & accredited
Quality assured service
Fast, free, no-obligation quote
Portable Appliance Testing (PAT) is an important process that ensures electrical appliances and equipment are safe to use. At Safe Electric, our testers are fully trained to the City and Guilds (2377) standard in PAT testing and are also enhanced DBS checked, giving our clients peace of mind.
Our team of certified and qualified engineers has the knowledge and expertise to conduct a comprehensive range of electrical safety tests, including
Visual inspections
Earth continuity testing
Insulation resistance testing
Polarity checks
Comprehensive testing and reporting
At Safe Electric, we understand that electrical safety is paramount. That's why we offer a flexible and convenient service, tailored to meet the unique needs of each client. We work around your schedule to ensure minimal disruption to your business or home life. Our team of experts will carry out the testing quickly and efficiently, and we'll provide you with a detailed report of the results.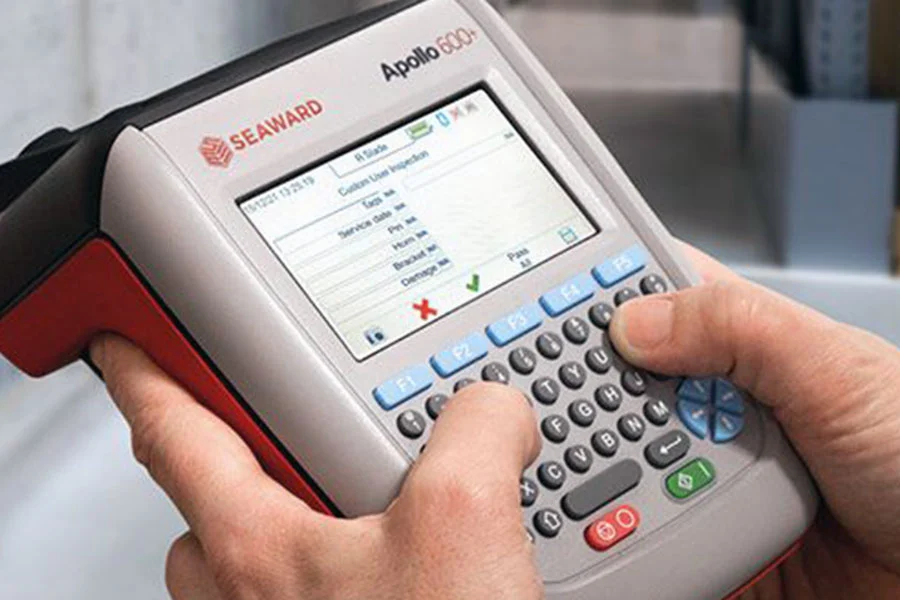 What is EET Testing?
EET testing, also known as electrical equipment testing or PAT testing, is a process used to assess the safety and functionality of electrical equipment. This process involves conducting a series of tests and inspections to determine whether the equipment is in good working order and complies with safety standards.
During EET testing, our certified engineers use specialised equipment to test various aspects of electrical equipment, including its insulation, grounding, polarity, and earth continuity. The testing process is designed to identify any potential hazards, such as electrical shocks or fires, and to ensure that the equipment is functioning properly.
EET testing is essential for ensuring the safety of individuals who use electrical equipment, whether in a domestic, commercial, or industrial setting. By identifying potential hazards and ensuring that equipment is in good working order, EET testing helps to prevent accidents and injuries caused by faulty or malfunctioning electrical equipment.
Our testers are trained to the City and Guilds (2377) standard in Portable Appliance Testing and are enhanced DBS checked. This gives our clients peace of mind.
Your Responsibility
The Electricity at Work Act (1989) places legal responsibility on employers, employees and self-employed persons to comply with the provisions of the regulations and take reasonably practicable steps to ensure that no danger results from the use of such equipment.
Therefore portable appliance testing is an important part of any Health & Safety Policy.
What will I receive in my EET Test?
Our quote to you includes:
An inclusive rate regardless of whether it is for out of hours work, at night or the weekend
All travel expenses
Uniquely numbered easily identifiable labels on all appliances
Replacement fuses where necessary.
Certificate of Compliance and report issued and e-mailed to you as a pdf
Timely reminders for re-tests at a frequency to suit you.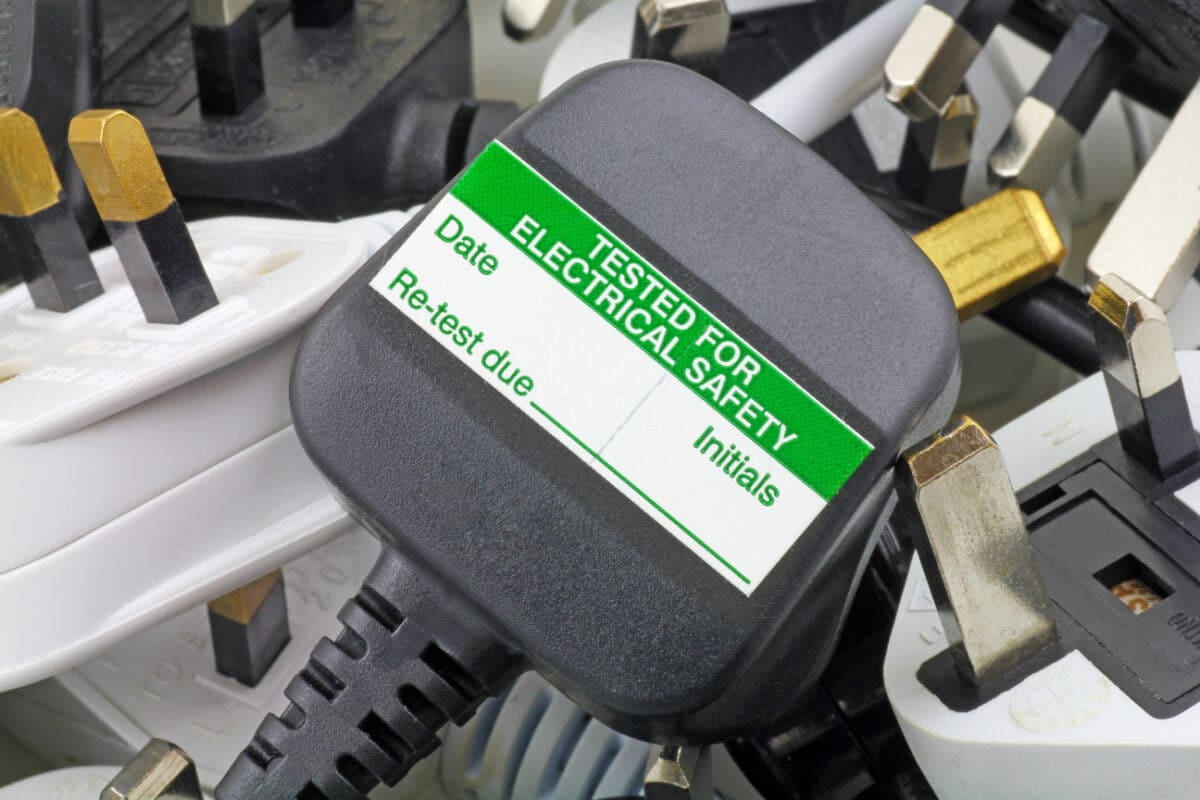 Have a question or enquiry?