Electrical Thermal, Surveying & Reporting in Fenstanton
Why Choose Safe Electric?
All electricians are registered and qualified thermal imagers and we use advanced equipment including thermal imaging cameras to produce highly accurate results.
Engineers local to you
Fully certified & accredited
Quality assured service
Fast, free, no-obligation quote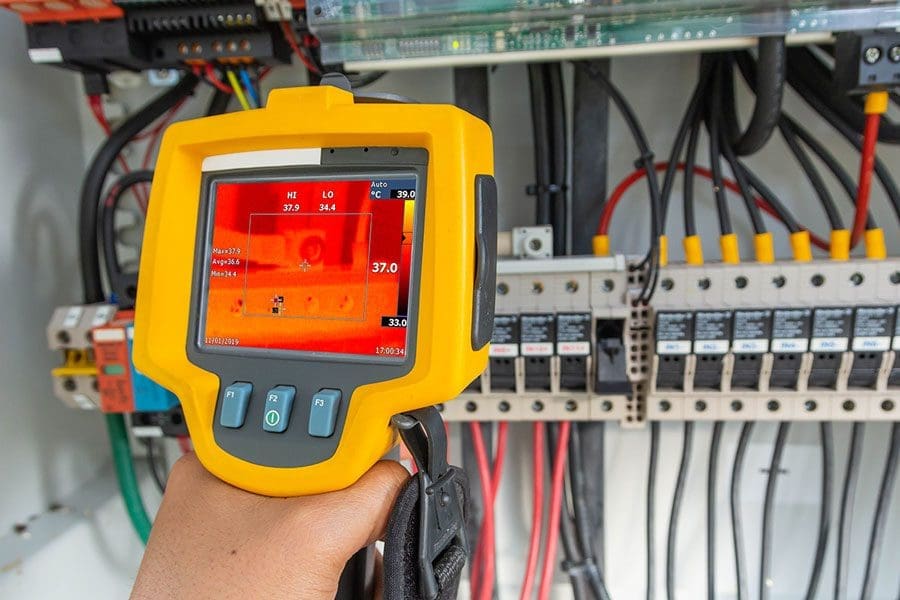 Thermography Testing Explained
Electrical components and circuits can fail due to many factors. The components could be defective, or they may fail due to fatigue, loose connections or contamination. When a component fails, it rises in temperature to create what's called a hot spot just before it fails.
Thermography testing uses special infrared thermal imaging cameras to identify problems with electrical circuits before the components fail. This means they can be caught in time so they can be fixed before causing significant disruption or damage.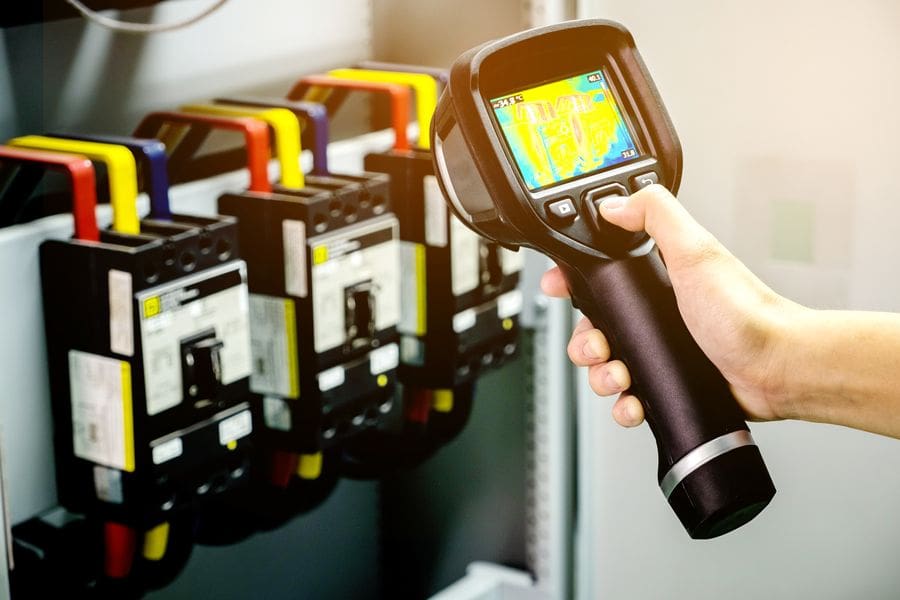 What Does the Process Involve?
Thermography testing in Fenstanton involves carrying out a no-contact survey using infra-red detectors. These detectors can spot objects with different temperatures from their surroundings, revealing potential faults that are hidden in installations and machinery.
One of our trained engineers will use a special infrared camera to take images of the electrical panels after removing the electrical distribution equipment cover or barrier.
The camera will then detect where there is excessive heat compared to the ambient temperature, revealing where there may be a problem that needs fixing. The engineer is trained to recognise when the amount of heat being detected could indicate a problem and when further investigation is required.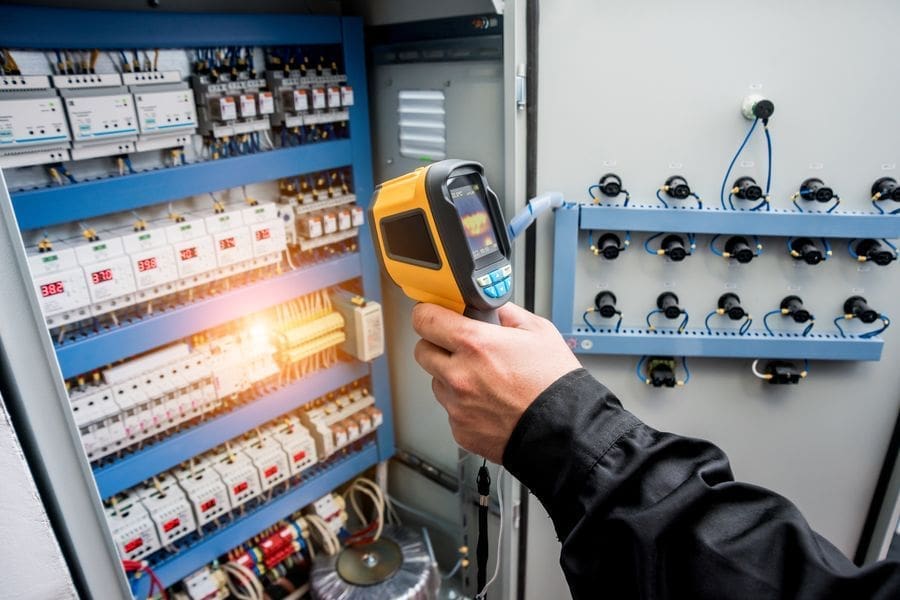 What the Report Covers
Following the thermography testing, we will provide you with a report that includes details about the installation and characteristics as well as a schedule of the items that have been inspected.
You will receive two images of the equipment that has been surveyed: a thermal image and a standard image. We will also recommend whether you should carry out further investigation and provide you with an explanation for our decision.
Why Use Thermography Testing?
Our clients in Fenstanton use thermography testing as an effective method of preventative maintenance. Tests are used to identify faults in equipment and wiring. This can help to spot potential fire risks and problems in machinery before they cause damage.
One of the main benefits of thermography testing is that the survey is non-intrusive. As such, there is no disruption to the electrical supply, making it more convenient.
Thermography testing should be carried out regularly to prevent problems from occurring. This can help to prevent financial loss due to fires or machinery breaking down or malfunctioning, which could have an impact on productivity.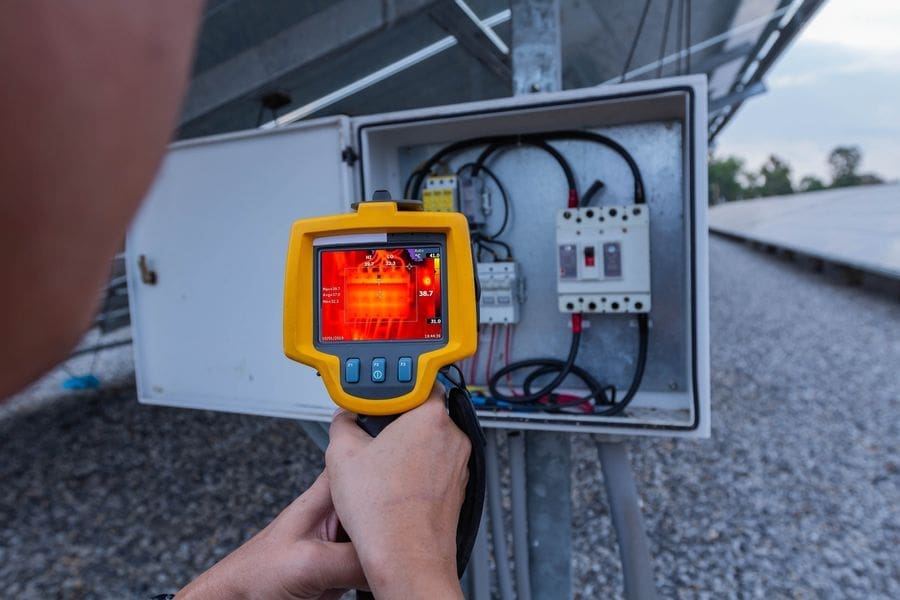 Contact Details
We operate in and around the Cambridge, Peterborough and Milton Keynes areas, so why not get in touch via one of the options below:
Call Us On: 01487 813 600
Email Us Via: [email protected]
Or Use our contact form and we will be in touch as soon as possible.