Thermographic Surveys & Thermal Imaging Testing in Peterborough, Milton Keynes, Bedfordshire and Cambridgeshire
Why Choose Safe Electric?
Safe Electric provides Domestic, Commercial and Industrial, Thermography Testing in Cambridge and Peterborough.
Engineers local to you
Fully certified & accredited
Quality assured service
Fast, free, no-obligation quote
At Safe Electric, our properly trained, competent engineers use their decades of experience to ensure the job is done once, and right, the first time…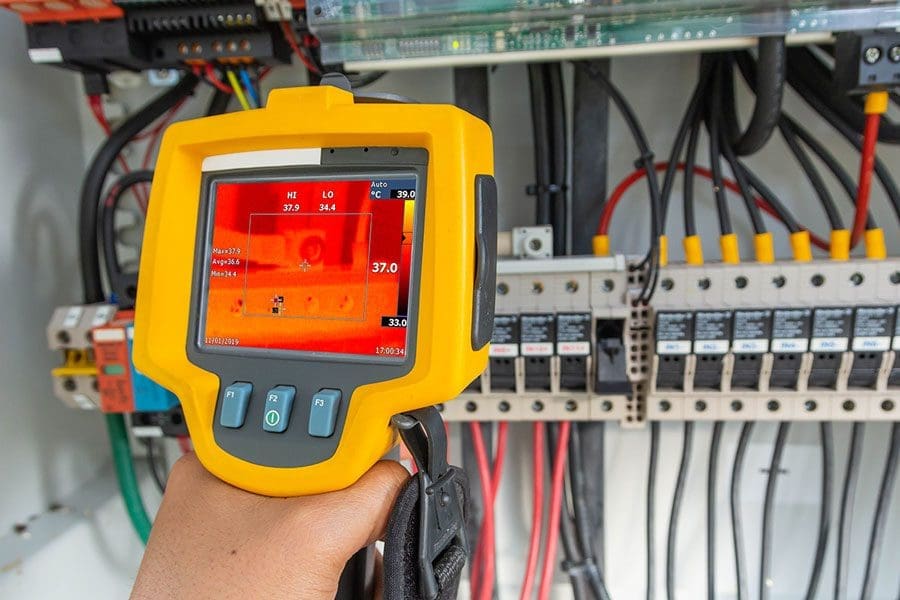 What is Thermography Inspection?
Electrical circuits and components often fail because of fatigue, defective components, contamination, loose connections, or maybe even poor workmanship. Failing components have one feature in common, that they will always experience a rise in temperature or create a 'hot spot' prior to failure. Using infrared thermal imaging cameras will allow us to quickly identify problems before components fail.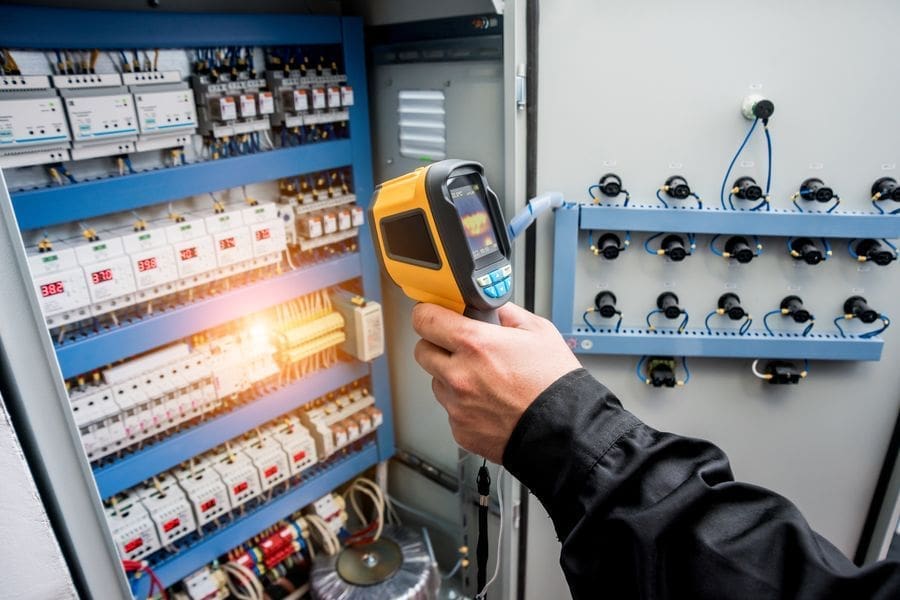 What Is Involved?
Our engineer using an infra-red camera will take images of your electrical panels. This can be done by simply removing the cover or barrier of the electrical distribution equipment, and normally does not require it to be isolated, but we – may need a permit to work from you.
Electrical components with faults will generate heat; the camera will detect excessive heat in relation to the ambient temperature which will alert the engineer to a potential problem. The engineer will be trained to recognise whether the heat is sufficient to warrant further investigation, where upon you will be notified.
What does the Thermographic Survey Include?
Your Report Will Include:
Installation details and characteristics.
Schedule of items tested and inspected.
A thermal image and a standard digital image of the piece of equipment surveyed.
Recommendations for any further investigation required along with an explanation.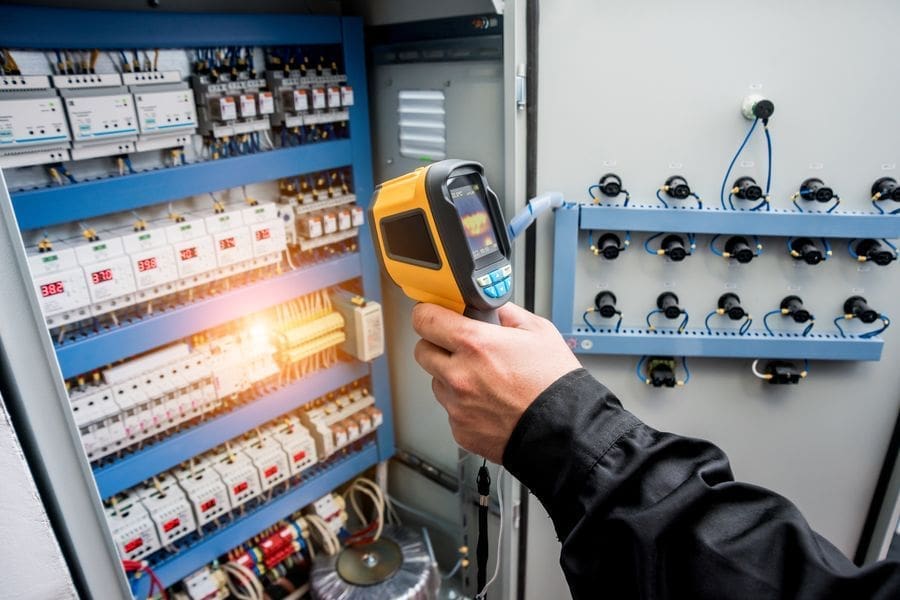 A qualified engineer will conduct a visual examination known as a thermographic survey to look for unusually high temperatures inside an electrical installation. The goal of the study is to determine whether or not the temperatures are dangerously high. A temperature that is significantly higher than average suggests that there is a problem inside the system, which, if allowed to worsen, might have significant repercussions.
Thermography, also known as thermal imaging, makes it possible to detect electrical flaws such as loose connections and overloaded circuits, which are the most prevalent factors contributing to electrical fires. It may also detect problems in transformer cooling, motor winding, and induced currents.
During the course of a thermographic survey, electrical equipment, such as distribution fuseboards, MCB boards, contactors, switch boards, transformers, motors, battery banks, UPS's, control panels, switch fuses, and isolators, are inspected while in use. This inspection does not interfere with regular business operations and does not require the removal of the equipment from service.
Electrical thermal imaging assessments are non-intrusive, which means that inspections may be carried out in a safe and efficient manner without causing any disruption to the day-to-day operations of your company.
Have a question or enquiry?