AICO Approved Fire, Heat, CO & Smoke Alarm Installers in Peterborough, Milton Keynes, Bedfordshire and Cambridgeshire
Qualified AICO Engineers
This ensures that we can professionally fit all Aico products which includes, Smoke, Heat or Carbon Monoxide alarms, with additional options of integrating the latest technology within your alarm system.
At Safe Electric, our properly trained, competent engineers use their decades of experience to ensure the job is done once, and right, the first time…
Fire - British Standard
Changes to BS 5839-6:2019
What you need to know about the latest changes
British Standard BS5839-6:2019 covers specific recommendations for fire alarm systems in all domestic premises and covers both new-build and existing properties. The standard contains a large amount of detail on all aspects relating to the design and installation of fire alarm systems, but one area of it covers the type of alarm to install and the areas of the property to protect.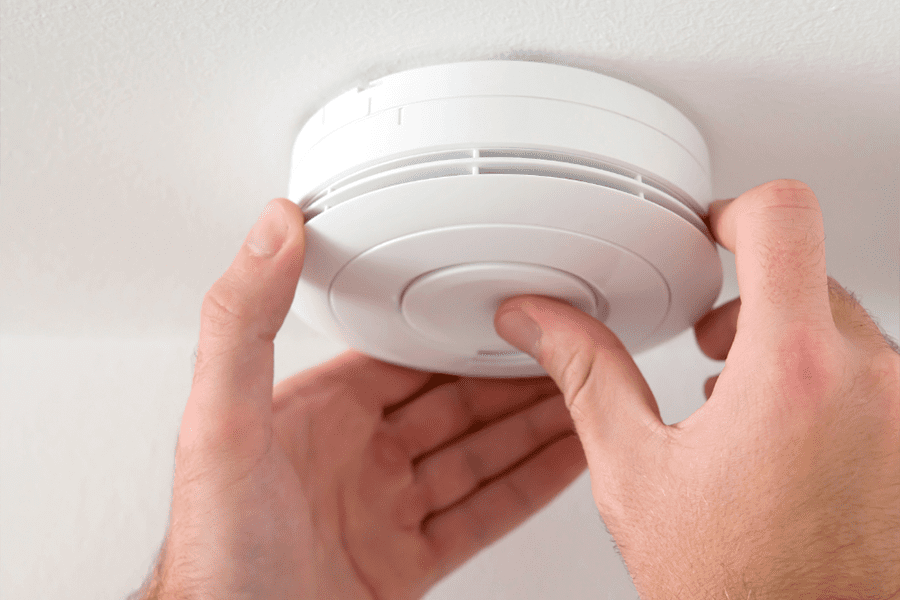 Scottish Legislation
New Scottish Legislation for Fire and Smoke Alarms – Are you Covered?
All Homes in Scotland are required to meet the new legislation by February 2022
Scottish legislation has changed. Introduced in February 2019, the change applies to all households in Scotland and must be met by February 2022. The new Scottish legislation states that an interlinked Fire and Smoke alarm system must be fitted in a property and that there should be adequate Carbon Monoxide protection.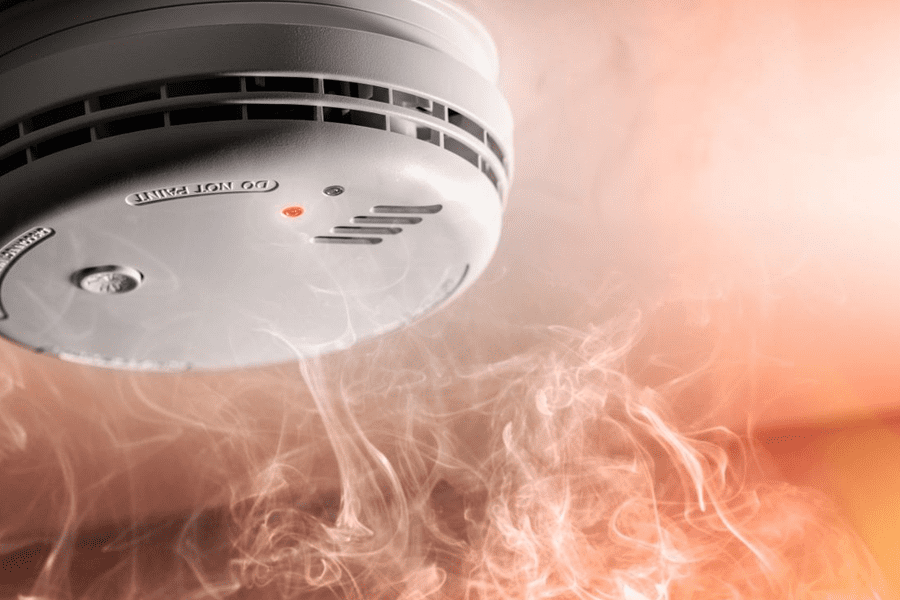 Fire - Building Regulations
All dwellings should be provided with an alarm system to at least Grade D1/D2, Category LD3 – this means the installation of mains powered alarms with an integral back-up power supply within the escape routes of the property (i.e. hallways and landings). In addition, the Regulations also require a heat alarm to be installed in any kitchen areas where the kitchen is not separated from the circulation space or stairway by a door.
The Regulations state that optical smoke alarms are generally more suitable for installation in circulation areas (hallways and landings) adjacent to kitchens. Heat alarms are recommended for kitchens.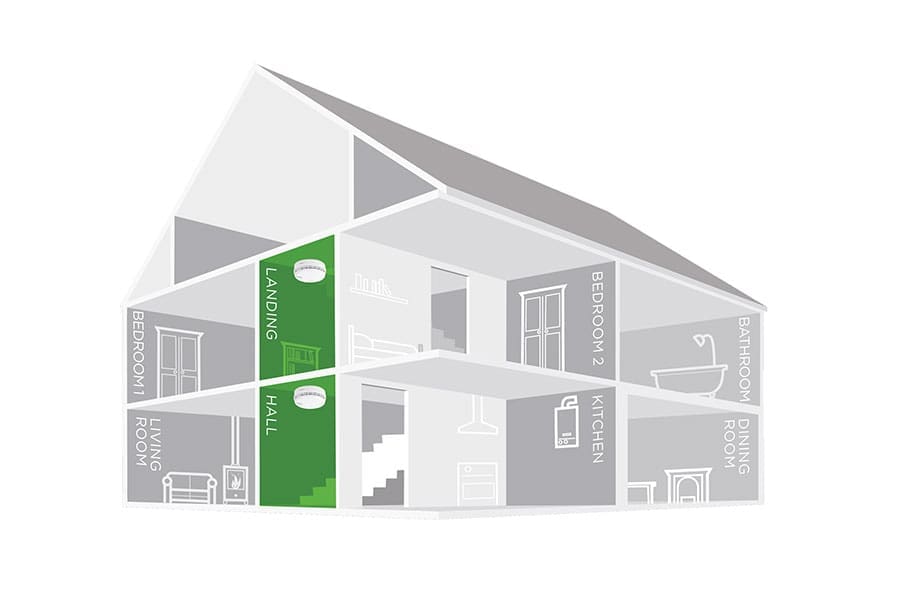 The Standard States That A Carbon Monoxide Alarm Should Be Fitted In:
Rooms that have any fuel burning appliances – such as an open fire, gas cooker or boiler.
Rooms where people spend the most time – such as a living room.
Rooms where people sleep.
Any room that has a flue running through it.
This means that a Carbon Monoxide leak can be detected from all the potential sources and heard throughout the property.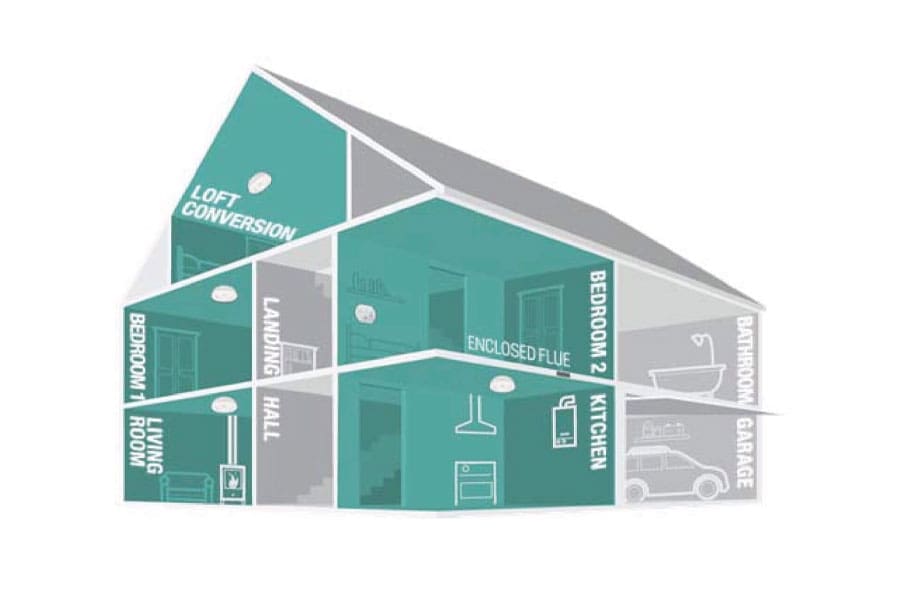 Carbon Monoxide - Building Regulations
Requires a BS EN 50291 Kitemarked Carbon Monoxide alarm to be fitted when any new or replacement solid-fuel appliance is installed. Examples of solid fuel burning appliances are wood burners, open fires etc.
The Carbon Monoxide alarms should be fitted in the room with the appliance.
Alarms can be mains or battery powered. If the alarm is battery powered then the battery should last for the life of the alarm.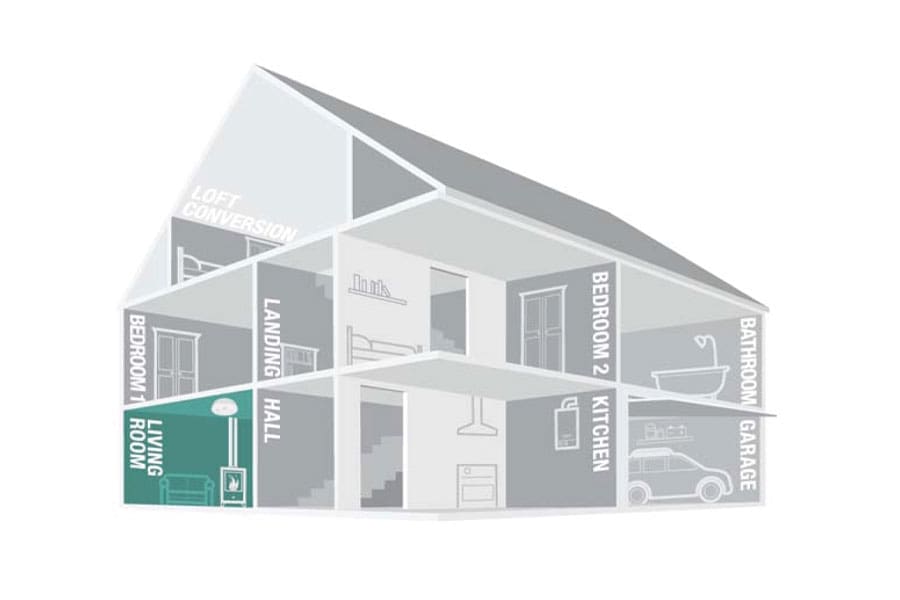 Private Landlord Legislation
Grade D1 – mains powered alarms with built-in battery back-up Category LD2 – alarms installed throughout the hallways, landings and high risk rooms (living room and kitchen). A heat alarm should be installed in the kitchen with optical smoke alarms being used in other locations.
The standard states that a CO alarm should be fitted in:
Rooms that contain any fuel burning appliances – such as an open fire, gas cooker or boiler
Rooms where people spend the most time – such as a living room
Rooms where people sleep
Any room that has a flue running through it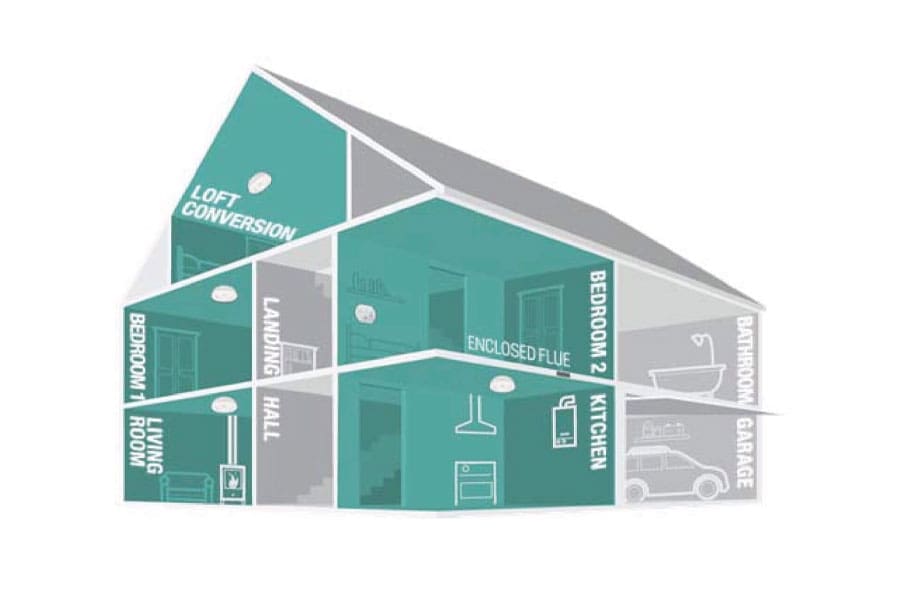 Aico Fire Alarm Products We Can Work With
Have a question or enquiry?